Free education for Baloch students in Punjab University
Vice Chancellor Prof Dr. Mujahid Kamran has adopted 100 Baloch students for free education up to PhD with free hostel besides stipend of Rs 3,000 per month.
PU sources told APP here Sunday that VC has reserved one seat each for Baloch students in all 74 teaching departments of the varsity and other disciplines every year to strengthen the national cohesion, promote bonds of brotherhood and bringing them at par with international standard educational institutions in addition to do with away the sense of deprivation among patriotic Baloch people.
The epoch-making decision of VC has sent a positive signal of goodwill gesture to all people of Balochistan and PU has now become the first varsity not in Pakistan but in whole of the world where all Baloch students and nearly 200 special students are getting complete free best quality education in any disciple of their choice.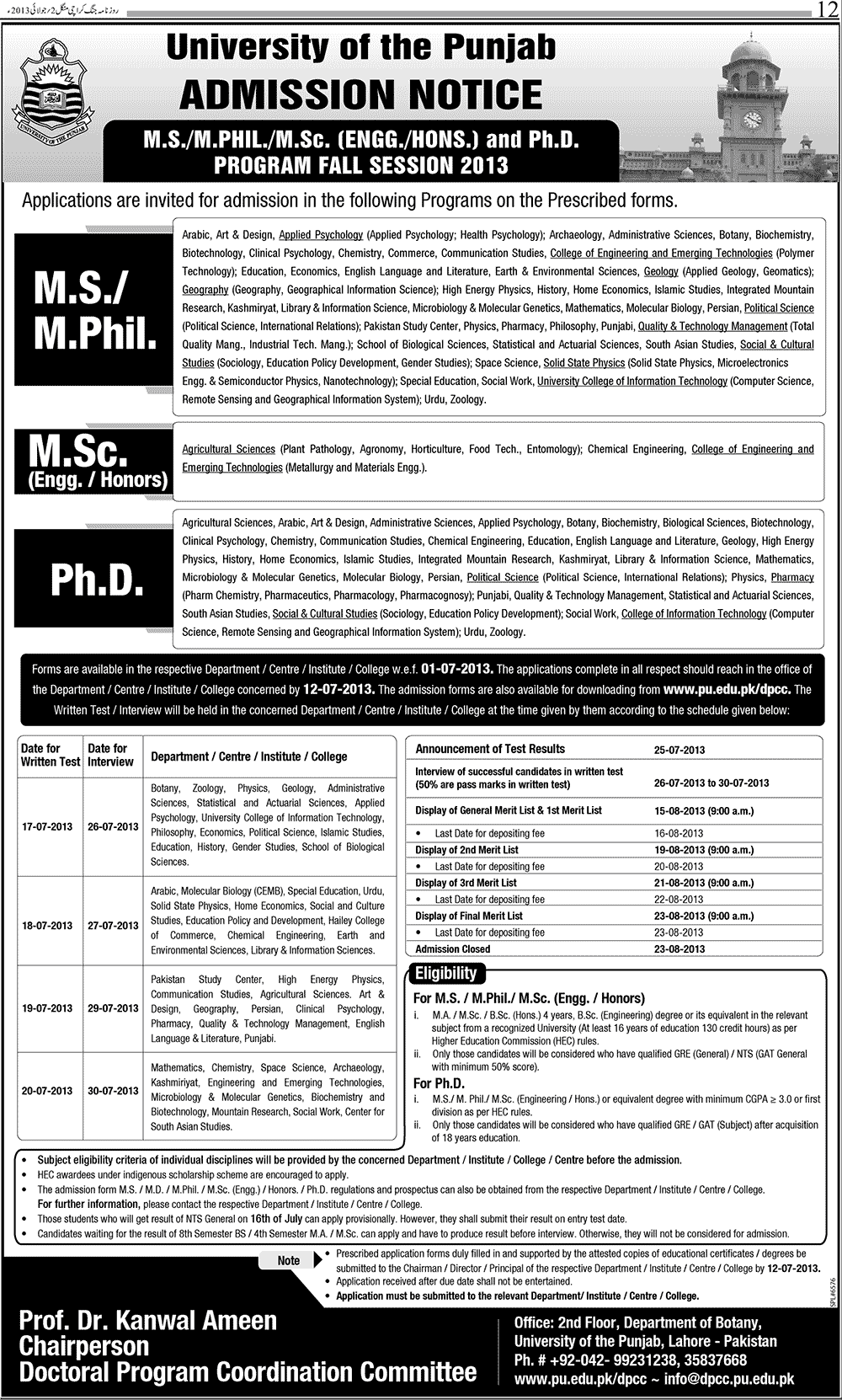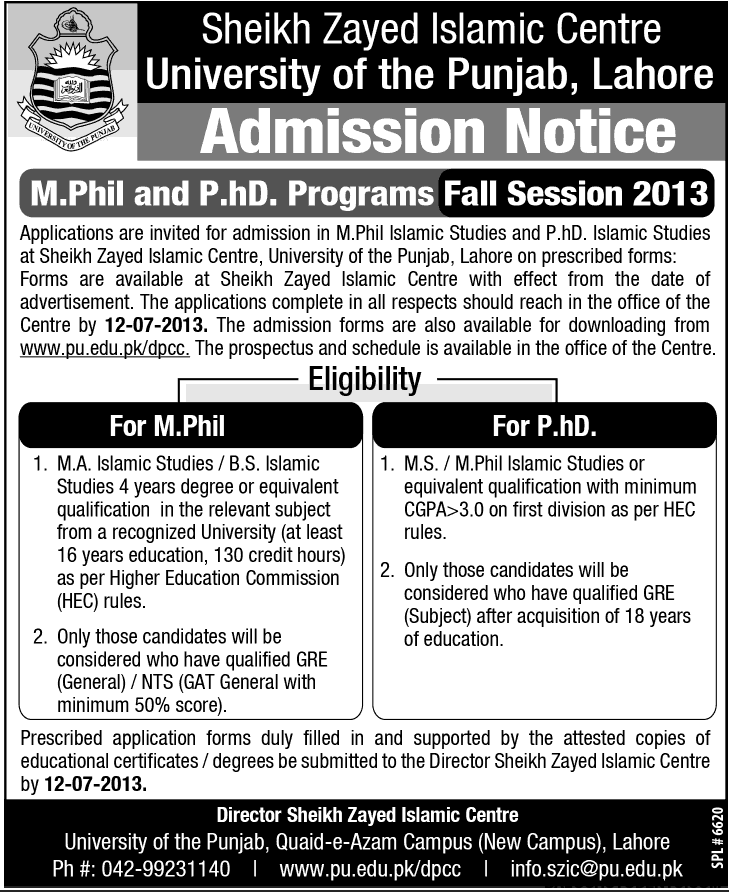 Last date: 12-07-2013
Please read out the above advertisement and you will get all details.